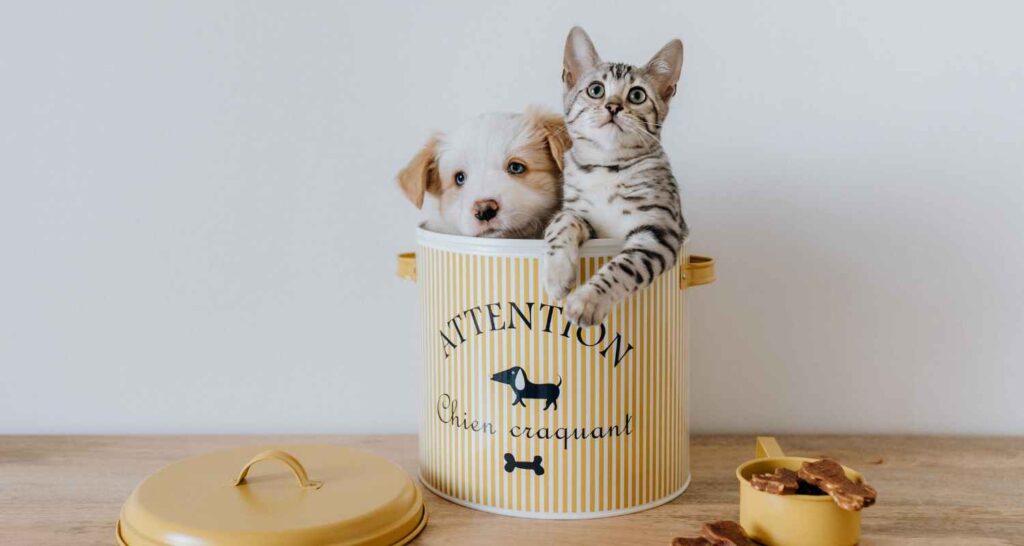 Did you know, many families will safely store harmful pills and food away from their pets but will fail to even consider the cleaning solutions they use on a daily basis around the house could be harmful for them as well. The main problem is that toxic cleaning chemicals can get your pets poisoned. Studies show that five cleaning chemicals can harm your pets, which are alcohol, bleach, hydrogen, peroxide, and chemical compounds that contain the word "phenol". Both dogs and cats have a natural habit of licking their pawls to self-clean themselves. This means they'll lick in a small amount of cleaning chemicals after you mope the floor. And also, if you forget to put the cleaning product away while cleaning, your pet will drink it because of curiosity. There are 232,000 cases of pet poisoning annually in the U.S. This can be avoided if you know what dangerous chemicals are harmful to your pets or hire a professional cleaning services to help you deep clean.
Alcohol
Due to the covid-19 outbreak, people have started using alcohol more often to sanitize their living environment, hands, phones and so on. This is the easiest way for humans to eliminate all the bacteria that remain on their belongings. But if your pets accidentally lick or drink a little alcohol, it can cause drops in blood sugar, blood pressure and body temperature. The cleaning products that contain alcohol are mouthwash, rubbing alcohol, windshield wiper fluid, and disinfecting wipes.
Symptoms:
Depression
Vomiting or retching
Slowed breathing and heart rate
Collapse
Bleach
People usually use bleach to remove stains and bathtubs cleaning to make them disinfected and cleaner. Although the chlorine in bleach can kill odours and smells, it is extremally dangerous for pets. Both dogs and cats have sensitive noses. Their sense of smell is 14 times better than humans. They use smells to communicate with each other and understand the world. The strong smell from bleach can block their scent receptors and result in'nose blindness'. Plus, if the bleach gets contact to the skin, it will cause skin ulceration. The cleaning products that contain bleach are laundry detergents, dishwashing detergents, toilet bowl cleaners, and Lysol.
Symptoms:
coughing
sneezing
difficulty eating
difficulty breathing
Hydrogen + Peroxide
Hydrogen and peroxide can be used as disinfecting tools, bleach hair, oral care, and cleaning cuts. One of the most common hydrogen/peroxide cleaning chemicals compound is hydrogen peroxide. Hydrogen peroxide can be used in removing bacteria, yeasts, and fungi. In pets, licking hydrogen-contained cleaning products can cause stomach damage. For wound care, hydrogen peroxide can be used to clean human skin. But comes to the pet's skin, please don't use it to clean pets' wounds. This can cause pain and may take longer to heal. However, 3 % hydrogen peroxide is recommended to make a dog throw up when they eat something dangerous in the last 2 hours. However, it is not safe to use hydrogen peroxide on cats due to their sensitive stomach. It can cause stomach bleeding and death. The cleaning products that contain hydrogen peroxide are bleaches, dish detergent, and laundry stain removers.
Symptoms:
Vomiting
Poor appetite
Stomach bleeding
Stomach inflammation
Phenol
Phenol is no longer allowed to be used as a disinfectant cleaning chemicals because of its corrosive and strong toxic characteristics. It is dangerous both for humans and animals via oral exposure, and it can cause kidney or liver damage to your pets. Even a small amount of phenol absorbed through the skin can be fatal. Here are some derivates from phenol: cresol, creosote, Lysol, and Dettol. The cleaning products that contain phenol are air fresheners, mouthwash, and disinfecting cleaners.
Symptoms:
Heavy breathing
Diarrhea
Vomiting
hard to keep balance
kidney damage
Tips to keep your pets safe when you're doing house cleaning
Homemade cleaning product. You can mix baking soda and vinegar in a spray bottle and apply it on the floor.
Check the chemical ingredients in the cleaning products before you apply them.
Keep pets out of the room or in the cage when you are cleaning.
Open the window and fan to keep air circulating.
Make sure everything is fully dry before you let your pets out.
Hire house-cleaning and green cleaning services for deep cleaning.
How to DIY pet-safe cleaning products?
Floor cleaner: Vinegar and water. Combine 1 cup of vinegar and 1 litre of warm water. Vinegar is a type of acid that is effective in disinfectants.
Spot-cleaning: Baking soda and white vinegar. Combine 6 tablespoons baking soda with 1/3 cup warm water. Use a sponge to rub the paste on the stain. Wait for it to dry, then wash it.
Window cleaner: Vinegar and lemon juice. 1 cup of vinegar, 2 cups of water, and 2 tablespoons of lemon juice.
Toilet cleaner: Vinegar and baking soda. 2 cups of white vinegar and 1 cup of baking soda. Mix it and spray it on the toilet. Brush it and leave for 10 minutes, then rinse.